Contentactic – Multilingual SEO agency
---
Find out how to boost your SEO and your traffic!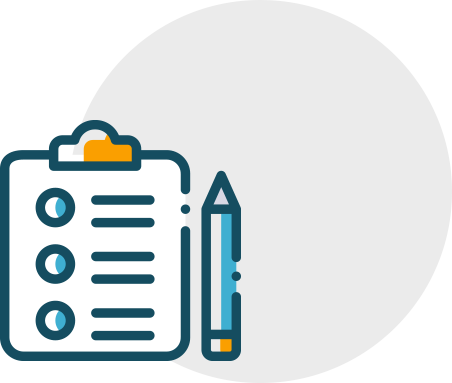 W

e

b

c

o

n

t

e

n

t

:

h

o

w

t

o

b

o

o

s

t

y

o

u

r

G

o

o

g

l

e

r

a

n

k

i

n

g

w

i

t

h

o

u

r

m

u

l

t

i

l

i

n

g

u

a

l

S

E

O

a

g

e

n

c

y

?
---
Take your digital comms to the next level with Contentactic!
---
Content that drives traffic:
Scores high in Google ranking (top results);
Has high click conversion;
Engages visitors and drives a call to action, whether it's staying informed, commenting, sharing or making a purchase.
Your web copywriting service has a dual purpose:
It meets your target market's specific needs;
It creates SEO-friendly search engines.
Contentactic creates your personalized, optimized SEO web content to meet your target market needs. This is the art known as SEO or how to boost your organic ranking!

Increase your visibility with optimized SEO web content
---
The goal of a web content strategy is to drive traffic (number of visitors) to your website and attract a more specialist clientele. Simply put, you want your visitors to discover content that specifically meets their need(s).
Increase your chances of converting leads with Contentactic's optimized and tailored SEO web content. Attract more visitors, enhance your reputation and generate more revenue!

Internationalize by focusing on multilingual SEO
---
To win new markets and expand your global reach, you must localize your communications. The same goes for your multilingual SEO strategy! You will need to conduct key word searches and analyses of the online market to fully understand your target audience and visitor expectations. You will then need to optimize your multilingual SEO web content to boost your search engine ranking in your target markets. This step is key to building your global reputation!
Choose Contentactic; whether you're a startup, SME or multinational!
---

Did you start your own business?
Contentactic offers an all-in-one solution for startups that want to control their communications budget while growing their reputation.
Tailor your website with the help of our talented pros and enjoy our support as you boost your organic ranking. To learn more about our customized project-led support, get in touch with our team today.
Discover our offer

Looking for premium web content to champion your company blog or how to boost your organic ranking?
Look no further! Our team of experienced SEO web copywriting specialists is on hand to help!
At Contentactic, we create and optimize your premium, personalized content. As such, we successfully showcase your products and know-how. Get in touch to learn more about our SEO web copywriting prices.
Contact us

Since you're global, you're also glocal! In a nutshell, you localize your communications!
It's one thing having your content translated. It's another making sure ALL your multilingual SEO web content is optimized, delivering impact across your target markets!
Get your Contentac'tips on how to copywrite, translate and optimize your niche multilingual SEO web content!
Boost your multilingual web content We provide SEO web copywriting, optimization, content strategy and many more services.Tell us your needs today!
C

o

n

t

e

n

t

a

c

t

i

c

:

w

h

y

w

e

'

r

e

d

i

f

f

e

r

e

n

t
---

Your own personalized content
---
More than ever, as a global company, your online visibility is what matters most. You need SEO web content to meet your business goals. This is how to boost your organic ranking and increase visibility.
By partnering up with a SEO web copywriting agency, you ensure you deliver premium content that is both customized and localized.

Unrivalled global expertise
---
Contentactic leverages a vast network of native translators and copywriters who are trained in SEO optimization, transcreation and intercultural analysis. Our multilingual SEO expertise is second to none, as is our analysis of the global online market.
Our Contentac'teams are here to help you translate, copywrite and optimize your SEO web content in your preferred language (based on our business portfolio). Get in touch today and expand your target market reach.

Your agile and responsive web content strategy
---
It's no secret that SEO can be a headache! And to top things off, it's a fast-moving industry! We know what you're thinking: wouldn't it be great to have your own dedicated point of contact who manages your project and provides regular feedback on progress made by your team members?
Look no further! At Contentactic, we offer this service and go one step further since we pride ourselves on relations founded upon transparency and instruction.
Contentactic: the European leader in SEO web copywriting and translation
---
Contentactic was created in 2016. The Group boasts dozens of clients, working on a hundred projects in multiple languages to date.
Over time, the multilingual SEO agency has switched its focus from Bordeaux and France to continue extending its reach, both across Europe (Belgium, England, Germany and Spain) and the world over.
Still interested? Contentact'us today!
Contact us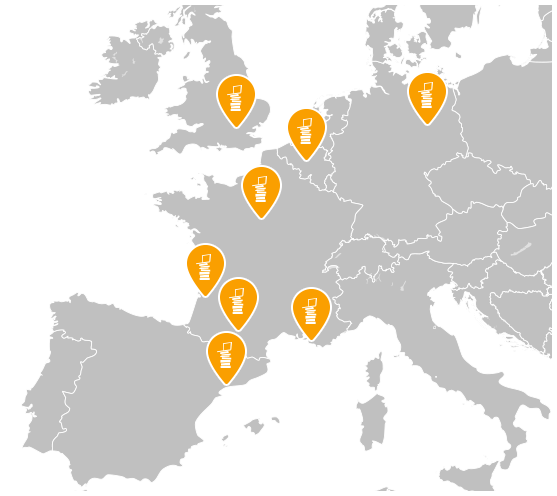 T

h

o

u

g

h

t

s

,

t

i

p

s

&

n

e

w

s

f

r

o

m

a

t

e

a

m

o

f

p

a

s

s

i

o

n

a

t

e

S

E

O

t

r

a

n

s

l

a

t

o

r

s

a

n

d

w

r

i

t

e

r

s
---